The Junior and Senior Cross Country teams competed at the State Championships at Holloway Park in Lakeland, Florida. Both the girls' and boys' senior teams came in ranked 7th and managed to move up to finish 5th!
Junior Cross Country
Boys – The boys team are #1 Florida State School Champions!
This is our 4th school state title in the last 8 years. All of the boys set 2k personal records.
Aiden Cruz and Sebastian DeOliveira both earned medals (11th & 17th Place, respectively).
David Rodriguez, Jordan Castillo, Brendan Borges, Robert Castillo and Rafael Sanchez rounded out our Top 7.
Girls – #3 Florida Cross Country, #2 School Cross Country Team!
The Girl's Junior Cross Country Team finished in 3rd Place Overall and 2nd Place among schools. The team had 11 out of 13 2k personal records, led by Valentina Sarcos who finished 7th overall in a school record 2k time of 8:21.2.
Riley Fernandez (1st grade) placed 4th Place overall in the 1K Pre-Elementary division!
Eight of the girls are in the Top 20 all-time CEA 2k history:
Amelia Barredo – 7th
Valeria Ávila – 10th
Arianna Martínez – 15th
Nichole Escalante – 16th
Isabel Gonzalez – 18th
Raquel Rodriguez – 19th
Viviana Gómez – 20th
Senior Cross Country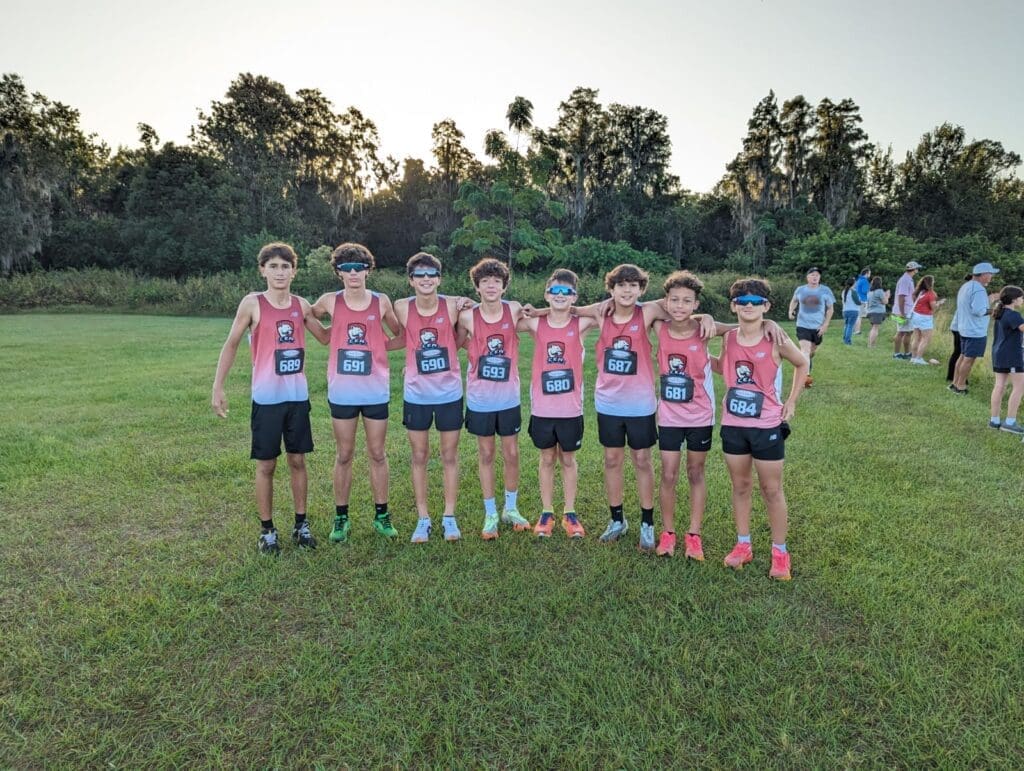 Boys
The Top 5 boys all ran personal records, led by Michael Martinez' school record of 10:41.30 over the 3000m distance.
Eighth graders Eric Reus, Andres Grande, Santiago Atienza and Angel Mielgo all rounded out the Top 5, making them all in the Top 16 runners all-time in CEA history.
Girls
The girls team had four of their Top Five set personal records.
Graziella Gerstl – 21st Place
Lainey Fernandez – 27th Place
Madeleine Rodriguez – 34th Place
Petra Rouzier – 60th Place
Emme Reyes – 100th Place
Both teams also set school records as the fastest teams in our history! The girls had a team average of 12:48, while the boys had a team average of 11:19.
Congratulations to our amazing runners and to their amazing coaches, Carlos Salvat, Athletic Director, and Paola Magliano!
Congratulations to all of the runners! We are so proud of your hard work, perseverance, and dedication to your team!