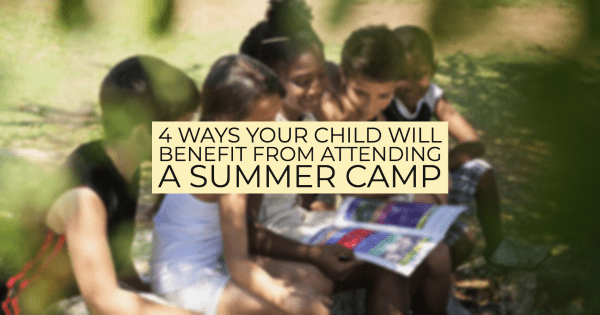 With summer around the corner, you most likely have started searching for the best summer camps in Miami for your child. As a responsible parent, you know first-hand how summer camp experiences benefit your child. You want your child to enjoy the summer break in a meaningful way that progresses learning. Fortunately, the best private schools in Miami organize summer programs for their students. You'll be at peace knowing that your child is in a summer camp organized by a caring local private school near you.
Here's how summer programs will benefit your child.
1. Your Child Will Acquire and Develop Important Life, Emotional, and Social Skills
Summer programs give students a perfect opportunity to explore and learn many subjects such as music, sports, technology, and cooking and nutrition. These are experiences they may not have the time or opportunity to learn in class or at home. Summer camps provide a unique setting for your child to participate in many enriching activities in a controlled and safe environment.
Summer programs are packed with fun activities such as ziplining, archery, volleyball, bowling, and music. Camp organizers design these sports and activities in a way that promotes teamwork and healthy competition. For instance, members of a volleyball or bowling team must communicate and work together to win a match. During this interaction, children acquire interpersonal skills such as verbal and non-verbal communication, listening skills, and problem-solving skills. Campers also learn the benefits of teamwork, hard work, and perseverance. These are the life skills that children will need to succeed in their career and business life.
2. Summer Camps Promote Free Play
While students may engage in extracurricular activities such as swimming and athletics in school, they may not have enough time to explore their talents and abilities to the fullest. This is because of the tight schedule in the normal school year. In summer camps, children have more playtime. The top private schools may go a step further and facilitate sports lessons and coaching. This gives students a good opportunity to learn more about their fields of interest. For instance, some summer programs provide swimming lessons for their campers. Therefore, your child will have more time to play and also benefit from professional sports coaching.
3. Children Learn How to Be Independent in Summer Camp
For most students, especially the younger ones in elementary schools, summer camp is the only time they're away from their parents and teachers. With more independent time, campers get creative and learn how to do simple everyday tasks independently. The new experiences in camp teach students to be self-reliant and help them develop their own identity. When children learn how to be independent, their self-esteem is boosted, and they become more confident. Summer camps provide a good setting for children to have new experiences. For instance, younger children learn how to make their bed and get used to sleeping away from their parents.
4. Summer Programs Emphasize Art
The best private schools have special art projects in their summer programs. These include dance, music, and theatre projects. It's a perfect opportunity for students interested in art projects to learn. Students learn new dance techniques, learn how to play different musical instruments, and attend acting and vocal classes.
Today, with the new normal triggered by the pandemic, the best private schools offer a new kind of summer camp — a virtual summer camp. To their credit, the top private schools have figured how to deliver a real summer experience to their students online. Art programs such as summer music projects, summer theatre projects, and summer dance projects are delivered virtually.
Private school-organized summer camps are more thoughtful, engaging, safe, and effective. Private school teachers may be involved in planning and executing some of these summer camp programs. Given that 60 to 80% of private school teachers have advanced degrees, they can plan more successful summer programs for their students. That's why you may want to prioritize school-organized summer camps for your child.