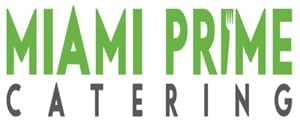 CEA works in partnership with Miami Prime Catering to offer balanced and nutritious lunch options for the student body.
December 2022
MONDAY
TUESDAY
WEDNESDAY
THURSDAY
FRIDAY
1
Meatball in Marinara Sauce served with Pasta and Vegetables
2
Cheeseburger served with Veggie Chips
5
Chicken Breast Served in Pesto sauce with Pasta and Vegetables
6
TACO TUESDAY'S Steak Fajitas served with Yellow Rice and Soft Tortillas with Guacamole, Pico de Gallo and Sour Cream
7
Chick-fil-A Sandwich
Chips
8
Chicken Cordon Bleu served with Rice and Black beans
9
Meat Lasagna server with Vegetable of the day
12
Chicken Nuggets served with Mac & Cheese with Vegetables of the Day
13
Pepper Steak strips with White Rice and Black Beans
14
Chicken Breast served in Alfredo sauce with Pasta and Vegetable of the Day
15
Arroz con Carne con papa served with Sweet Plantains or Salad
16
Pan con lechon with Chips
19
Cheesy Baked Ziti served with Vegetables or Salad
20
TACO TUESDAY'S Chicken Fajitas served with Yellow Rice and Soft Tortillas with Guacamole, Pico de Gallo and Sour Cream
21
Masitas de Puerco served with Moro and Sweet Plantains
22
Pizza
23
Winter Break
26
Winter Break
27
Winter Break
28
Winter Break
29
Winter Break
30
Winter Break

CEA uses MySchoolBucks, an online payment service, for all purchases made in the cafeteria.
All students must have a MySchoolBucks account since the cafeteria will be cashless beginning the first day of school.
Please make sure your student's account is set up before the first day of school.
Enrollment is easy!
1. Go to www.myschoolbucks.com and register for a free account.
2. Add your student(s) using their school name (Conchita Espinosa Academy), their name as it is used in school (no nicknames), and their date of birth.
3. Make a payment to your students' accounts with your credit/debit card or electronic check. A program fee will apply.
If you have any questions, contact MySchoolBucks directly at email: support@myschoolbucks.com, call 1-855-832-5226, or visit myschoolbucks.com and click on help.