Kristian A. Cruz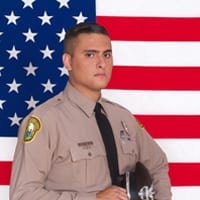 I graduated from CEA in 2010 and then attended Christopher Columbus High School. Before graduating from Christopher Columbus, I decided that I wanted to pursue a degree in criminal justice. I began my studies at FIU June 2014 and I obtained my Bachelor's degree in criminal justice December 2017. I graduated from FIU with Magna Cum Laude Honors.
In Spring 2018 I applied at the Miami Dade Police Department and was hired. I began the police academy in September and graduated May 2019. I am currently working uniform patrol, answering calls for service and self-initiating investigations.
CEA was instrumental in providing a stable, safe and supportive learning environment. I wanted to take the opportunity to thank the administration and teachers at CEA for an excellent educational foundation that yielded my future success.
Class of 2010