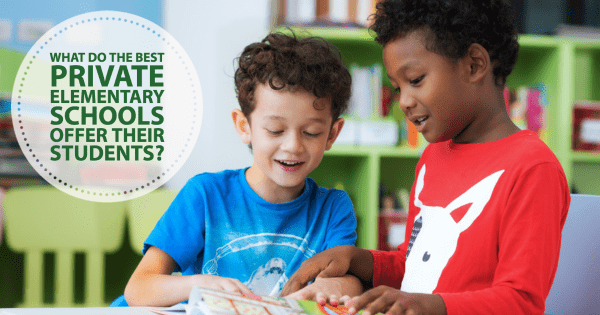 Looking for a private elementary school for your child can be quite the task. While only 25% of schools in the United States are private, with these schools enrolling 10% of all PK-12 students, there are several factors to consider. Taking into account your location and how you'd like your child to benefit from a private school education, consider the following things the best private elementary schools will offer their students.
Exceptional Academic Programs
The best private elementary schools will have superb academic programs for their students. It's important that you choose a top private elementary school that offers a wide range of courses. You want your child to excel in all subjects, including reading, writing, math, history, science, art, music, and technology. Being exposed to all of these subjects with excellent curriculums set in place at a young age is the best way for your child to prosper as they continue their educational journey.
Individual Attention
Top private elementary schools also provide individual attention to each and every student, as private schools tend to be small and have excellent teacher-student ratios. When your young learner is struggling in math or reading, their teacher will have the time and resources to give them additional help. The best private elementary schools may have tutors and learning centers for students to receive extra help. Because of this extra attention, your child will be well-equipped to move onto the next grade at the end of each school year.
A Unique Culture
The best private elementary schools also offer a unique culture. Many private schools have a particular code of ethics or morals they follow as a student body. A private school may have its culture embedded into its academic curricula, too. A school that highly values science and technology may have unique programs for its students to advance their knowledge and obtain hands-on experiences in these subjects.
Excellent Extracurriculars
Top private schools also offer an array of excellent extracurricular activities. If your child enjoys music, they could learn how to play an instrument, join a choir, and take part in a musical performance. If your child enjoys taking part in sports, they can choose to play a sport or two through their school. If your child is creative, they could take art classes or learn how to code in a technology course. The best private elementary schools offer all of these extracurriculars and more as well as the opportunity for students to try out a variety of activities to see what they enjoy most.
Relationships That Will Last a Lifetime
Your child's private school education won't end after they graduate. When you enroll your child in one of the best private elementary schools, they'll likely continue their education in the same school's middle and high schools. Because private schools are small, your child will form lasting relationships with classmates, teachers, and other faculty members.
The long-term benefits of private school are vast, and you want to give your child the opportunity to grow and prosper in the best environment possible. As you look into the best private elementary schools in your area, consider these five factors and how the school you pick will benefit your young learner now and in the future.