Conchita Espinosa Academy is a fully-accredited, co-educational independent private school for K3 through eighth grades. For over 80 years, Conchita Espinosa Academy has given its students an exceptional academic curriculum partnered with a sophisticated arts and humanities foundation, sensitivity to the arts and human needs, a sense of self-worth, and strong human values.


ACC Scholars

Congratulations to the 8th graders who were invited to the Archbishop Coleman Carroll Scholars Reception, for exceptional performance on their IOWA exams: Star Angles, Oriana Aslan, Isabella Baez, Corina Belfort, Samantha Bezos, Gabriela de la Rosa, Felice Dong, Sofia Duncan, Emma Fernandez, Micaela Garcia, Alexa Guardo, Carolina Gutfreund, Lilianne Iglesias, Gianfranco Illas, Raymon Martinez, Claudia Michiels, Diana Rodriguez, Emily Sanz, and Emma Solorzano. We are so proud of your achievements!




Alicia Espinosa Library
Grand Opening
Friday, September 22, 2017

Alicia Espinosa was born on December 22, 1917. She grew up in Havana, Cuba loving to play the piano, reading, and being a loving friend and sister to Conchita. She encouraged and supported Conchita when she decided to open a musical kindergarten in 1933 and for the next 80 years she fostered Conchita's dreams of building a school and conservatory and made sure they worked.




International Day of Peace

On Thursday, September 21st, CEA celebrated International Day of Peace. The International Day of Peace ("Peace Day") is observed around the world each year on September 21st. Established in 1981 by unanimous United Nations resolution, Peace Day provides a globally shared date for all humanity to commit to Peace above all differences and to contribute to building a Culture of Peace. Today, more than ever, it is important to meditate on the importance of peace, and how we can contribute to creating a peaceful environment in our communities. Each grade worked on activities to promote peace within themselves and within their community.




Conchita Espinosa Academy uses a curriculum rich with art education to shape happy, confident, and academically advanced students. This video offers a taste of the magic of Conchita in about two minutes.

See the full-length version>




We are now accepting applications for the
2017-2018 school year! more info >


Upcoming Events





CEA Happenings for the Week of October 16th, 2017

sunday, October 15
Happy Birthday Mercy Espina
Monday, October 16

8th Grade visits La Salle High School

Tuesday, October 17

wednesday, October 18

Thursday, October 19

Cross Country County Championship Race

friday, October 20

8th Grade visits Archbishop Coleman Carroll High

Popcorn Sale

Auditions for The Snowman 3:30 p.m. – 5:00 p.m.

saturday, October 21




CEA Spirit Night at FIU


Saturday, October 14th is the first official Conchita Espinosa Academy Spirit Night at F.I.U.! We will celebrate by attending an F.I.U. football game dedicated to C.E.A., which will also be a fundraiser for a brand-new track for our runners!

Our lower and upper school flag football players will be able to run through the tunnel alongside the F.I.U. football players, and our Senior Dance Mastery will perform in the pre-game show alongside the F.I.U. Dazzlers. This is a super exciting opportunity for our athletes and dancers to share the field with college athletes and for the entire C.E.A. community to display school spirit and support our athletes!

Tickets are only $20 and include free parking, a backpack, and a cap. Attached is the ticket order form, which you can turn in to the C.E.A. Main Office.




| | | |
| --- | --- | --- |
| | Dance Mastery in Gainesville for Florida Dance Association Young Dancers' Workshop | |




Halloween Celebrations
Halloween is just around the corner, and we're sure many of you are already looking for costumes for our K-5th graders! Halloween is a time for fun and fantasy. However, the costumes you choose for your child may send conflicting messages. We support a non-violent society. Therefore, please do not send your child to school with play weapons on Halloween (GI Joe guns, pirate swords, etc.) or wearing fake blood. There are a lot of fun exciting characters to be that do not reflect realistic acts of destruction.

K - 5th grades will participate in our annual Halloween Parade.

6th - 8th grades will have their Halloween Dance from 12:00pm - 3:00pm.

More detailed information will be sent home later this month.




We know the holidays are here when we see it's time for Family Affair!! This year's theme is TOGETHER .
(Together in peace, Together in joy, Together in sports, Together in the Arts, etc)

Family Affair is a day-long event for everyone at CEA to get together to enjoy good food, great music and a field full of students, parents, family and friends which are the heart of all our Family Affairs.

Family Affair will be on

Saturday, November 18th

Invite your family and friends to come join us to celebrate CEA and kick off a great holiday season.

If you are in touch with any former students or families of former students , let them know too! Family Affair is the perfect time for alumni and families of alumni to catch up! We love to have everyone come celebrate CEA.

See you on the 18th!

Family Affair 2017 Sponsor Letter

Sponsor Form

t-shirt order form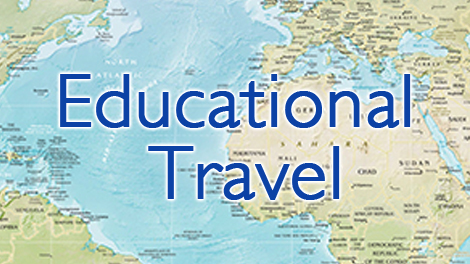 Monthly Calendar

Monthly
Newsletter
Sign up to stay in touch!Click here to receive news and updates delivered to your inbox.
Parent Student Handbook


Follow Us on Twitter

Like Us on FaceBook:
We hope we don't have to do this, but if we do need to close school for an emergency, if the Miami-Dade County Schools close due to hurricane or other inclement weather, Conchita Espinosa Academy will also close. We will notify the local radio and television stations. We will reopen when the Miami-Dade County Schools open or you will be notified by a Parents Partnership Association member via our telephone tree. We will also keep you updated via our social media channels.
Box Tops for Education
We participate in the General Mills Box Tops for Education program. You can help, too! Find out how...