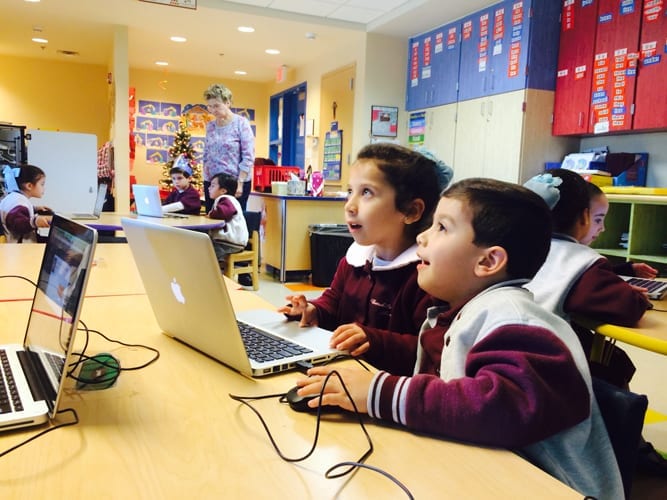 As a parent, you want to find the best education for your child, and one of the best ways to do that is to search for "the best private elementary schools near me". However, you may need to change schools for your little one if you move to a new neighborhood or feel your child would fit in better at a different school. Before deciding which private elementary school to move your child to, here are a few factors you need to consider.
How your child feels about the change: More often than not, parents begin the search for best private elementary schools near me without considering their kid's feelings. Ultimately, the decision to change schools remains with you, but involving your little one makes them feel involved. You might be the one taking responsibility of paying the fees, driving your child to school and living with the school community, but your child will be spending most of his day there. Listen to your kid's opinion by asking them if they like their current school if they like their friends, and if they feel safe at school.


Quality education in the school you are considering: In 2010-2011, 305,842 high school students graduated from private schools. Out of this, 64% attended a 4-year college by fall of 2011. While this is a high success rate by all measures, it is essential to look for the best elementary school that caters for the development of the whole child. This means searching for best elementary schools in Miami that caters for extra curriculum activity, monitors your child's progress, pushes kids to use their imagination and curiosity in learning and one with a flexible curriculum to include different learning styles.


The size of the class: Large classes, especially those found in public schools, make it difficult for your child to get personalized attention from the teacher, which means they could easily be left behind. The best private elementary schools near me should have enough students that one teacher can comfortably handle. This is common in Miami private elementary schools where classes are small to cater for the needs of every student. Smaller classes offer more focused attention and feedback for kids, and your child will have a chance for one-on-one learning with the teacher to receive individual attention if they feel they need it. Your child is also likely to form close friendships with peers, have more in-depth class discussions which will translate to a richer learning experience.


The educators at the new school: A school with quality educators is likely to have a quality education. Visit the best private elementary schools near me and interact with the teacher. Are they happy? Are they friendly and professional? Do they offer the information you need readily and happily? Do they go out of their way to help you? All these are cues that will guide you on the kind of teachers your child will be interacting with.

Teachers in private elementary schools in Miami are well trained, certified, and have experience teaching their subject matter. They are also accessible to their students and parent when they are needed.


Our child's relationships at their current school: Sometimes, kids ask their parents if they can change school, especially if they feel they cannot excel where they are or when they find it challenging to fit in. In some cases, your child may have a great social life and strong relationship bonds with their peers, but you still need them to change school.

Make sure you find out how they feel about leaving their friends. Elementary schoolers are still young and may not find it as challenging to move as older children would. But this does not mean they won't feel sad to leave their friends. Help them understand the change and to see the possibilities presented by the new school. Getting them excited will help them find the move easier.
Moving schools is not easy, but when your child is on board, it gets a little easier. Be sure to check the new school and ensure it meets the standard you want in a school.
"EDUCATION NEWS – BLOG POSTS NOT ENDORSED BY CONCHITA ESPINOSA ACADEMY"