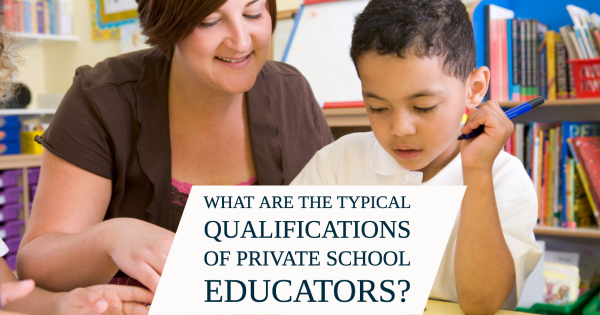 As a parent, you want the best education for your child. Private school education offers a unique learning environment with dedicated teachers who are passionate about education. When considering a private school, it's important to understand the qualifications of the teachers who will be educating your child. According to the Condition of Education 2016 report, more than 440,000 teachers taught in private schools in the 2013-2014 school year. In this article, we'll discuss the typical qualifications for private school teachers and the benefits of having highly qualified teachers in the classroom.
Advanced Degrees
Many private school teachers have advanced degrees in their field of education, such as Master's degrees or Ph.D.s. These advanced degrees demonstrate a commitment to private school education and provide teachers with the knowledge and experience necessary to create engaging and challenging lesson plans. Advanced degrees also help teachers stay current with the latest developments in education and bring new ideas to the classroom. Many private schools help their teachers pay for advanced degrees and encourage them to continue learning throughout their careers.
Teaching Certifications
Private school teachers typically have teaching certifications, which are a requirement in most states. These certifications ensure that teachers have met certain standards and have the skills necessary to effectively educate students. Certified teachers also have ongoing professional development opportunities to continue growing as educators. These ongoing development opportunities help teachers stay abreast of the latest innovations and methods in education. Most private schools encourage their teachers to stay on the cutting edge of teaching strategies.
Personal Passion for Education
Private school teachers are often chosen for their passion for education and their desire to make a difference in the lives of their students. These teachers are dedicated to their profession and go above and beyond in the classroom to provide students with a meaningful and engaging learning experience. They understand the importance of fostering a positive and supportive classroom environment and are committed to helping students reach their full potential.
Ready to learn more about our accredited private school education program and our wonderful teachers? Contact Conchita Espinosa Academy today to schedule a virtual tour of our campus. We welcome the opportunity to introduce you and your student to our dedicated teachers and staff.