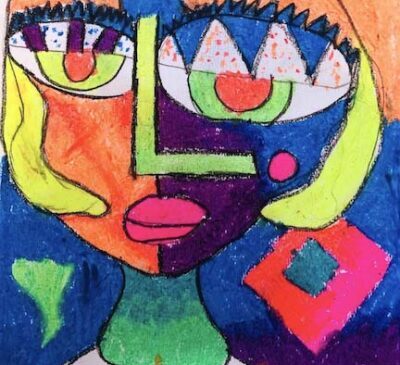 Mrs. Karina Vazquez, our visual arts teacher, has been working on quite extraordinary projects with her students in first through eighth grade this month!
First and Second grade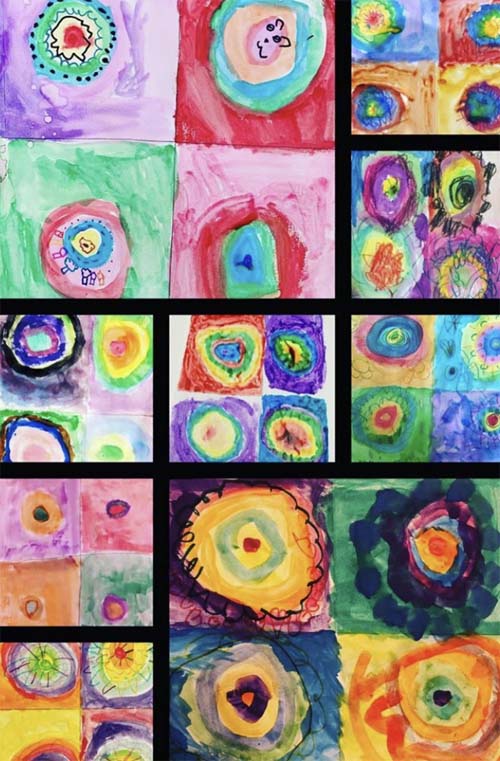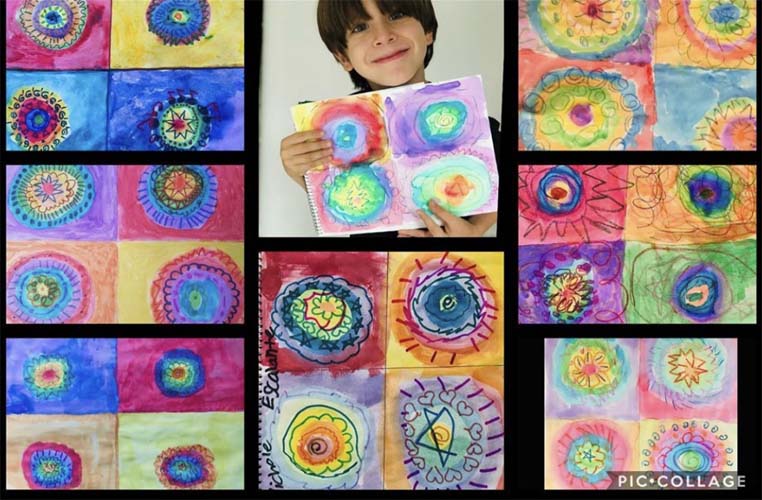 First and Second grade students have been working on art inspired by Wassily Kandinsky, a Russian painter and art theorist who was one of the pioneers of abstract art. Students learned about concentric circles, lines and patterns, and the color wheel.
---
Third and Fourth grade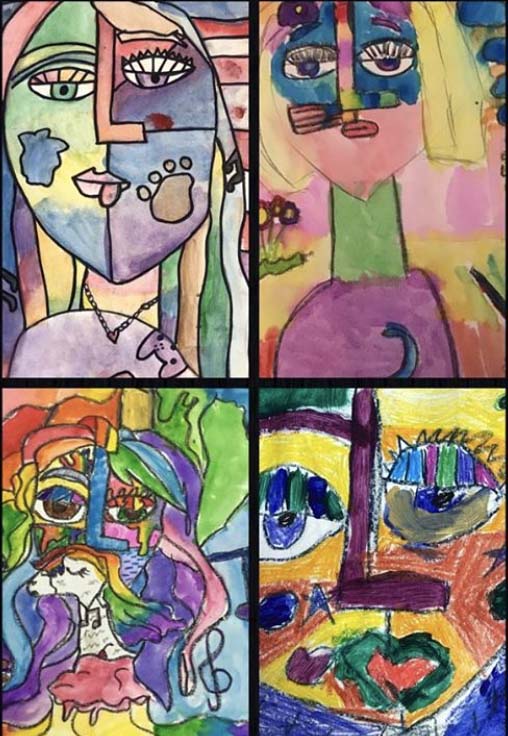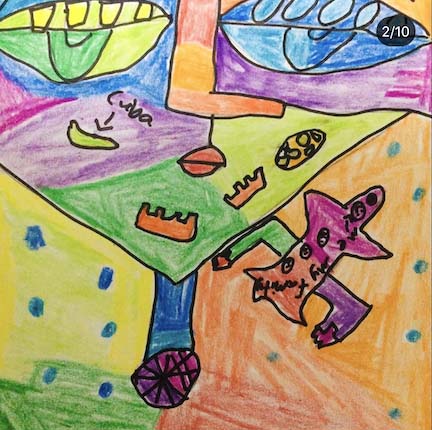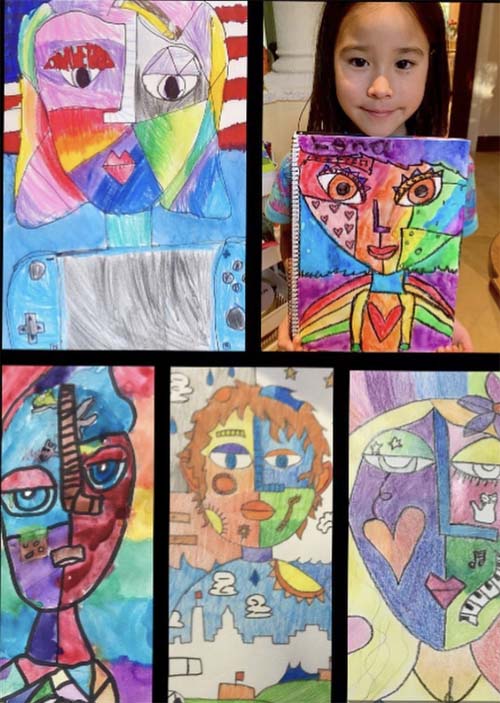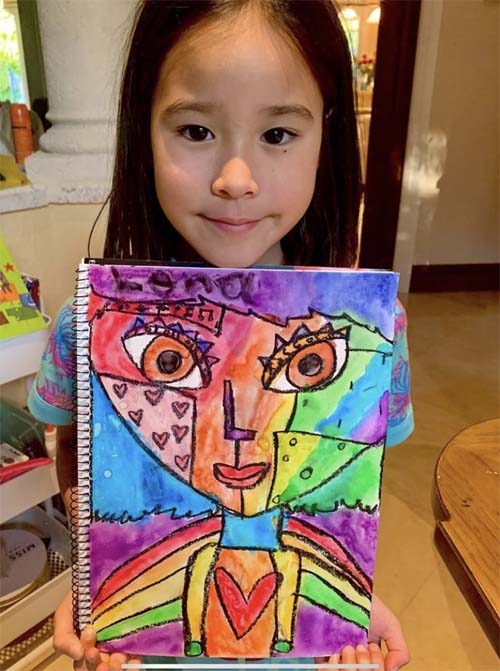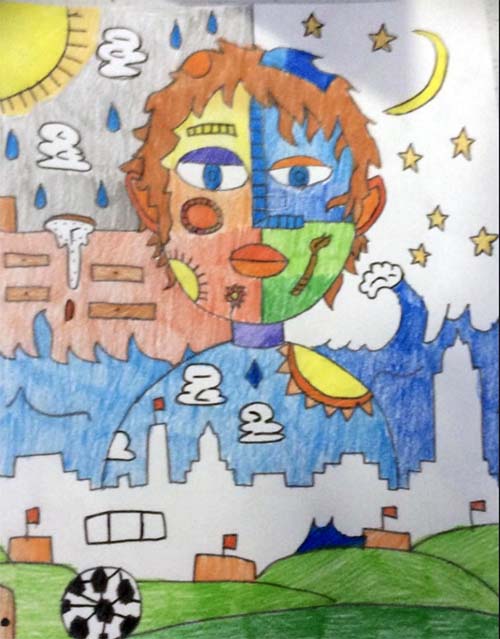 Third and Fourth grade students have been working on Abstract Symbolic Self-Portraits, inspired by Sandra Silberzweig, a Canadian artist who creates vibrant, colorful and multi-layered artwork. Students have been learning about analogous colors, abstract art and adding at least five symbolisms that represent who they are.
---
Fifth through Eighth grades




Fifth through 8th grade students have been working on Stop Motion Animation. Students had to create a storyboard and plan their scenes for a one to two-minute video. This year, they had the opportunity to do an open creation, meaning that they could either build, sculpt or use things from their homes to create their scenes and characters. Students had to think about their story, the characters, and design a coherent plot to film. Sixth through eighth grade students are taking the project one step further and working with Mrs. Ibette Acosta on composing original music and creating sound effects in Garage Band to form part of their final videos! This has been a truly collaborative project that has integrated creativity, writing, art, and music into the creation of one final product. We will be posting some on the CEA website once the project is completed!
For updates on what our visual arts classes are working on, you can follow @MrsVazquezArtRoom on Instagram.