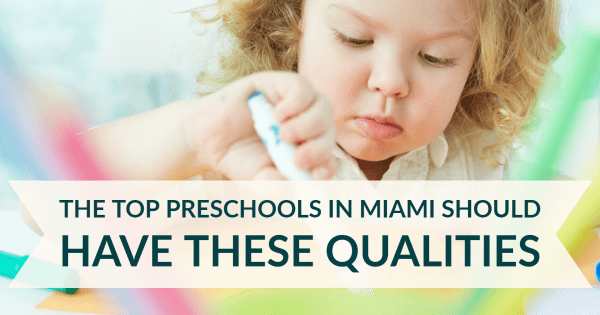 All you want to do is give your child the best possible start in their education, but selecting a great school might be overwhelming. If you're looking for the top preschools in Miami, here are a few key features you need to seek out.
A Safe and Nurturing Classroom Environment
One of the first things you should look for if you want to send your child to a top private preschool in your area is a safe and nurturing classroom environment. While you're looking at preschools, you should be able to sit in on a few sessions to get a feel for what the classroom environment is like. Look for teachers who encourage creativity and independent decision-making skills. These soft skills will give your child a big leg up when it comes to the rest of their education and the rest of their life. If you find a preschool that offers a learning environment like this, it's a good sign.
Open Communication Between Teachers and Parents
Preschool is your child's first introduction to education, and if you're a first-time parent that can be nerve-wracking. One of the most important qualities to look for in the top preschools in Miami is open communication between teachers and parents. While it's great to get your child's account of how they spent their day, regular communication from their teacher can give you a better look at how your child is doing on an overall learning basis. Open communication can also empower you as a parent to ask questions and learn more about what your child is learning while they're at school. A great preschool will make communicating easy for you.
Age-Appropriate Learning Activities
Preschool is a time when your child is just beginning to explore their independence and education. As such, the way they're learning needs to be engaging and age-appropriate. At this age, children are starting to understand the basics of language, numbers, and social skills. A rigid curriculum that has students sit quietly at their desks all day isn't going to be conducive to effective learning. Look for preschool programs that offer an engaging and fun curriculum for young children.
When private schools enroll almost 10% of pre-k through 12 students, it's important to make sure you're doing your research before choosing a school. If you have questions about how our preschool program operates, don't hesitate to reach out today.