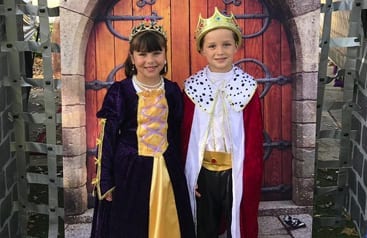 First Grade recently completed their unit on The Middle Ages, which culminated in a Medieval Festival and Tour of the Middle Ages at CEA.
The Tour of the Middle Ages was a live museum where the students each acted out the role of different medieval persons. There were 7 stations and the parents rotated around Central Park as the students engaged them with facts they learned throughout our Middle Ages study in class.
Together, each child in 1st Grade helped the Kingdom of Conchita come to life!