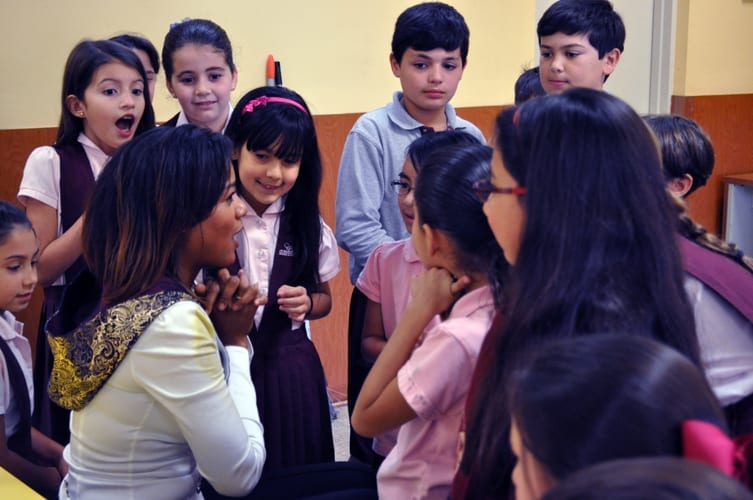 We all know that the right classroom can have truly transformative results for students of all kinds. Whether the lessons learned come through a particularly tough math problem or an interpersonal conflict, there is no denying that there are many life lessons learned in the classroom. Here are just a few.
Classrooms Expose Children to People from Different Backgrounds
Even if you're sending your child to one of the best private preschools in Miami, you can expect that they will encounter peers and classmates who come from different backgrounds. While education begins in the family home, a child's interactions at school will teach them many ongoing life lessons. The value of understanding one's place within a larger social context is a truly remarkable lesson that the classroom conveys day in and day out.
The Value of Becoming a Well-Rounded Person
If you were to judge a person's worth off of their abilities in one field, then you'd notice that few people are well-rounded. It's difficult to be good at everything. A good classroom environment showcases the benefits and advantages of learning a wide, diverse range of skills.
While specialized education and curriculum found in college courses are certainly important to help a person transition into their career, early education does an excellent job of allowing students to taste different subjects. The best private preschools in Miami are those that prioritize widespread subjects as a fundamental concept of early childhood education. When a child is permitted to explore their strengths and weaknesses in a classroom environment, they are far more likely to discover their natural talents and nurture them. In this way, the classroom shows them the value of becoming a well-rounded person as they learn, grow, and develop.
The best private preschools in Miami are quite instrumental in creating well-rounded students both in and outside of the classroom. This could be one reason why enrollment in private schools is seeing an increase. Did you know that according to the Condition of Education 2016 report, in the 2013-14 school year, 4.1 million students were enrolled in private school from prekindergarten to eighth grade? In the 2011-12 school year, only 4 million students were enrolled in private school from prekindergarten to eighth grade. Such increases in popularity showcase the value of life lessons that translate from the classroom to the outside world.
The Classroom Reflects the Real World
If there's one tangible lesson that stands out from all the rest, it's that the classroom reflects the real world. If you're late on an assignment and you get a poor grade as a result, that teaches you the lesson of personal responsibility. This is a lesson that translates into the real world as well. Procrastination and putting tasks off will only reap poor results in the outside world. The classroom, when run by an experienced teacher, demonstrates such a lesson in vivid detail.
"EDUCATION NEWS – BLOG POSTS NOT ENDORSED BY CONCHITA ESPINOSA ACADEMY"