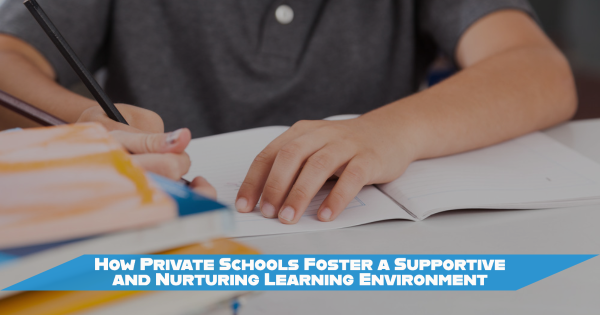 A quality private academic institution possesses instructors who are skilled in their craft and knowledgeable about enriching children's learning capabilities. According to the Condition of Education 2016, 441,000 of private school teachers had jobs across the country during the 2013-14 school year. One of the ways private academic programs rate above public ones is the environment they foster. Here is how this kind of institution fosters a supportive learning environment for students.
Their Smaller Class Sizes Allow For More One-on-One Attention
When your child goes to the best private elementary school, they will be taught and encouraged to learn in smaller class sizes. That allows their teachers to monitor how they are doing and give them a lot of support to succeed in the classroom. A public school usually has a larger class size, which can create situations where your child's grasp on the material might slip through the cracks, causing them to not feel seen despite their teacher's best efforts. The instructor can also spend extra time working with your child to help them learn.
They Can Form Stronger Bonds With Classmates
Teachers can only play a pivotal role in your child's development in school. They also need to form friendships with the other kids that go to their school. Smaller classes will create more opportunities for these bonds to grow, since they will be very familiar with each other, which is something that might not happen in a larger classroom setting. They can feel supported by their classmates as they learn in school.
They Have a High-Quality Campus
When it comes to quality elementary programs, they tend to invest in themselves. This means that they have the best equipment and facilities on campus. Your child has access to a wealth of extracurriculars that pique their interest. State-of-the-art facilities and an exciting campus can create a love for learning.
Elementary school is an important time in your child's educational life. They will get all the necessary building blocks that can help them understand middle school and beyond. That's why you want to send them to the best academic program possible. If you're looking for the best private elementary school in the area, look no further than Conchita Espinosa Academy. We are more than happy to answer any questions you may have about our program and how we can help your child reach their fullest potential.