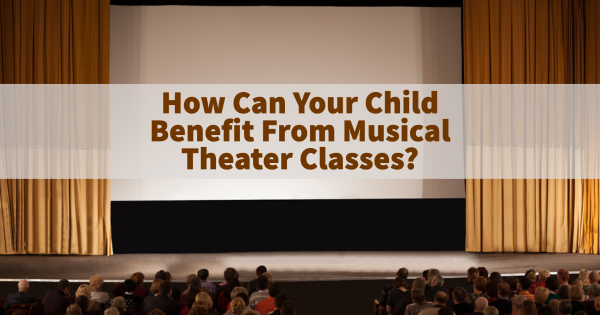 If you're a parent or guardian, you might consider enrolling your child in musical theater classes. According to Americans for the Arts, the No Child Left Behind Act requires the arts to be a core subject due to the benefits they offer children. Here are a few ways the classes will benefit your child.
Boosts Creativity
Hands-on activities are beneficial to children. They help them learn by developing their creative thinking, problem-solving skills, and visual and spatial awareness. Children who enroll in musical theater classes also improve their verbal skills as they discuss with teachers and peers during the activity. The classes boost creativity by bringing out the child's personality. Through music, children are required to be creative in dance, which can boost their critical thinking classes. Such skills are applicable in classwork and other life activities.
Facilitates Socialization
Musical theater is a great outlet for your child to meet and make new friends. Since the classes are in groups, children learn how to work with others. They learn how to perform and share ideas. The children discover their strengths and weaknesses as they work together with other team members to develop ideas and solve problems. These discoveries play an important role in determining a child's ability to make friends. For instance, if a kid's strength is expressing themselves, they will learn how to nurture and apply it when meeting new people. Therefore, musical theater helps children with socialization issues learn how to interact with strangers.
Improves Self-Confidence
It's been found that children who participate in musical theater develop higher self-confidence. They develop leadership skills as they take charge of their class. Through participating in classes, children become more engaged in school activities. During classes, the child has various obligations, such as dancing in front of their peers. The act might challenge kids with low esteem issues, but as time passes, they become more confident in their performances. Confidence is transferred into children's daily lives as they can apply confidence in other areas of their lives that require public speaking. The children who perform well in these classes are likely to be popular with their peers. They are likely to become leaders in school and other extracurricular activities.
Musical theater classes benefit children in several ways. Through participating in classes, children develop skills that will help them succeed in school and other areas of life. Call the Conchita Espinosa Academy today to learn more about the benefits of these classes for your child.