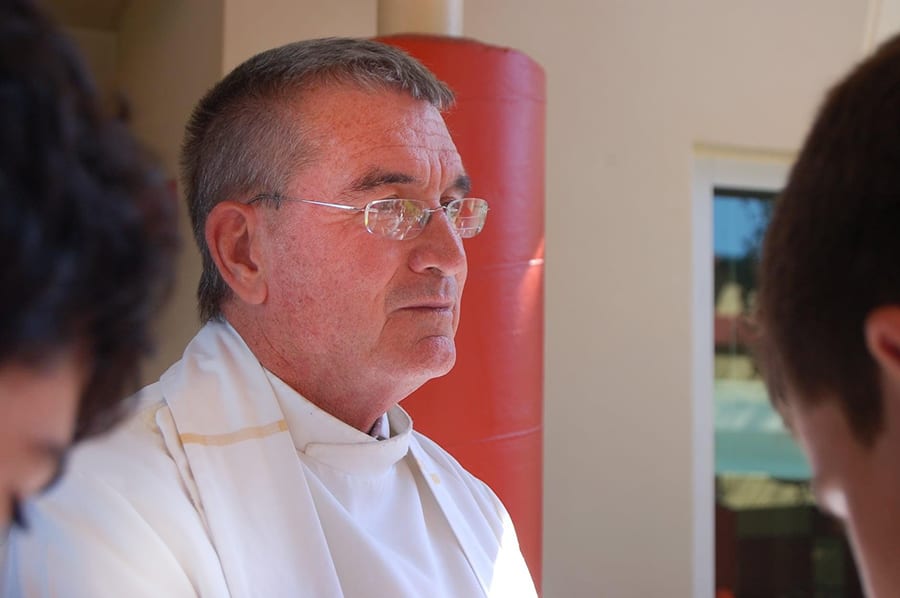 It is with great sorrow that we share that Father Arthur Dennison, an integral member of the Miami community and cherished and loyal friend of CEA, has passed on to eternal life. Father Dennison was a blessing to the countless lives who were touched by his wisdom, spirit, and guidance.
Father Dennison first visited CEA in 1978 to speak to our students when our Director, Carol Diaz-Zubieta, was in the eighth grade, marking the start of a decades-long friendship with the school. He influenced many CEA graduates who went on to attend Immaculata-La Salle High School and Christopher Columbus High School where he was a faculty member, including Ms. Diaz-Zubieta who was his student and has trusted him since as a mentor, guide and friend.
Father Dennison officiated many CEA graduations, his first being in 1988, and numerous CEA First Holy Communions during his years as pastor of St. Augustine Catholic Church. When our founder, Conchita Espinosa passed in 2006, it was Father Dennison who opened the doors to Church of the Little Flower for Conchita's Memorial mass. When we inaugurated our Early Childhood Building in 2011, Father Dennison celebrated mass and blessed the building, which now houses our community's youngest treasures.
We are eternally grateful for his friendship, his caring heart, his devotion to the community, and the inspiration and wisdom he so generously shared. May Father Dennison rest in peace in the arms of our Lord. He will be missed.
"It is only natural that I should feel like this towards you all, since you have shared the privileges which have been mine: both my chains and my work defending and establishing the gospel. You have a permanent place in my heart, and God knows how much I miss you all, loving you as Christ Jesus loves you."

Philippians 1:7-8