Calendar of Events

2nd, 3rd, and 4th Grades Parents Zoom Meeting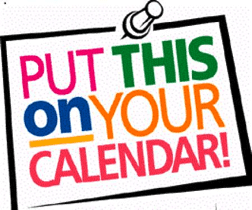 Dear Parents,
We trust you and your families are well. As we work this summer on plans for a safe 2020-2021 school year, we want you to be informed of the scenarios we are planning for. To this end, we will be hosting Zoom meetings for the following grades on these dates:
Monday, July 27 7:00 P.M. 7th and 8th Grades
Tuesday, July 28 7:00 P.M. 5th and 6th Grades
Wednesday, July 29 7:00 P.M. 2nd, 3rd, and 4th Grades
Thursday, July 30 7:00 P.M. K3, K4, Pre-Primary and 1st Grade
If you have any questions before these meetings, don't hesitate to reach out to us. Our community is strong because of the open communication we have always had will continue to have.
Be safe, be well, and keep reading!