On October 28-29, the Cross Country teams competed at the FLYRA State Championships in Lakeland, Florida. Both the boys and the girls elementary and middle school teams finished their seasons as the fastest teams in CEA school history! 
Senior Cross Country Results
The Boys' 6th-8th Grade Team won 3rd Place Overall in Florida.
Luis Moringlane and Moss Haushaulter led the way for the Senior boys, finishing 27th and 31st. Eric Reus, Michael Martinez, Santiago Atienza, Gilberto Avila and Mauricio Ludovic all ran their personal best.
The boys ended their season with seven students ranked in the Top 20 all time:
Luis Moringlane (7th)
Moss Haushalter (8th)
Eric Reus (10th)
Michael Martinez (11th)
Andres Grande (12th)
Santiago Atienza (15th)
Angel Mielgo (20th)
The Girls' 6th-8th Grade Team won 6th place Overall in Florida. 
Lainey Fernandez and Graziella Gerstl both won medals finishing in 10th and 16th place. Madeleine Rodriguez, Elizabeth Rodriguez and Fatima Rodriguez all set personal records.
Seven students from the team made it to the CEA all time Top 20:
Lainey Fernandez (1st)
Graziella Gerstl (4th)
Valentina Sarcos (7th)
Madeleine Rodriguez (11th)
Valentina Aurich (12th)
Luciana Guevara (14th)
Elizabeth Rodriguez (15th)
Junior Cross Country Results
The Boys' 3rd-5th Grade Team won 4th Place Overall and 1st Place among all Florida schools.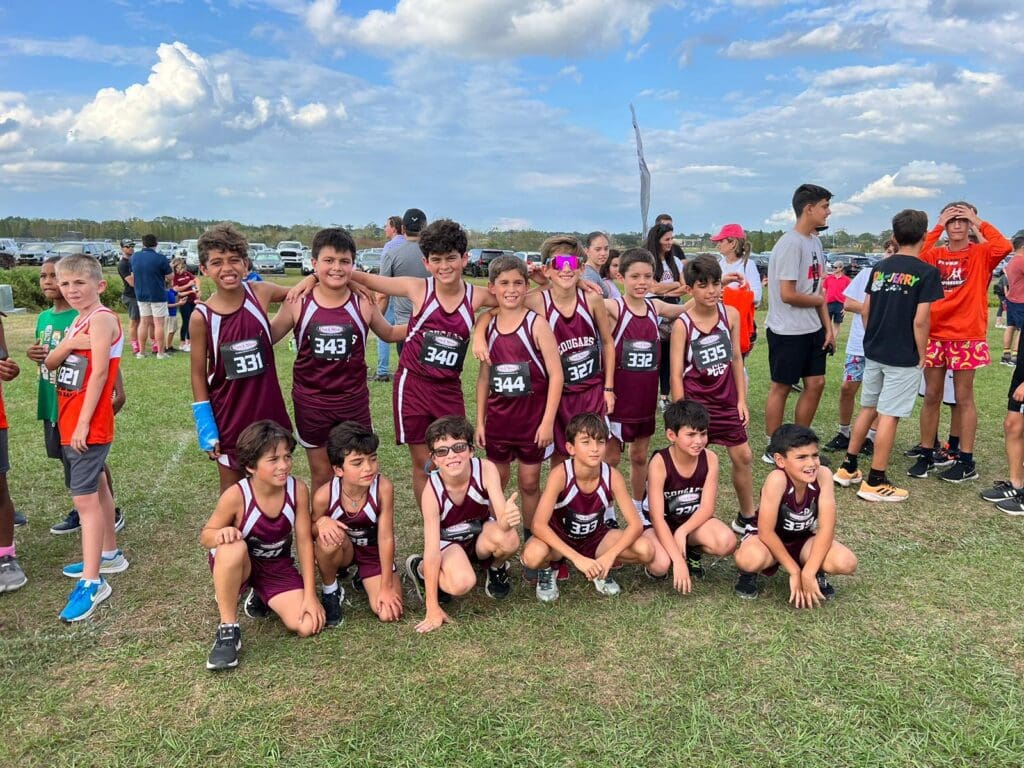 Miles Charles led the elementary boys with a 38th place. finish. Sebastian De Oliveira, David Rodriguez, Aiden Cruz and Christopher Cuesta all set personal records.
The Girls' 3rd-5th Grade Team finished in 5th place overall, 2nd Place among Florida schools, and 1st Place among private schools, making them the fastest private school girls in Florida!
Valentina Sarcos led the team with a 7th place overall finish. Valeria Avila, Raquel Rodriguez and Ariana Martinez all set personal bests.
Second Grade and Under Division
In the 2nd grade & under division, Jordan Castillo and Amelia Barredo both medaled in 4th and 7th Place, respectively. Alexandra Farra finished in 15th Place overall.
We are so proud of their amazing season, and cannot wait to see what Track season has in store for these teams! Congratulations!