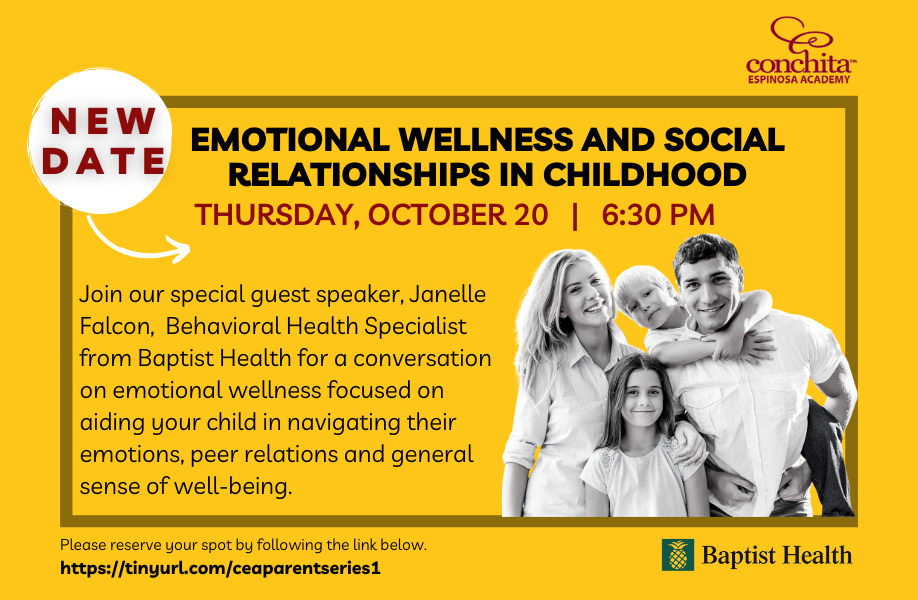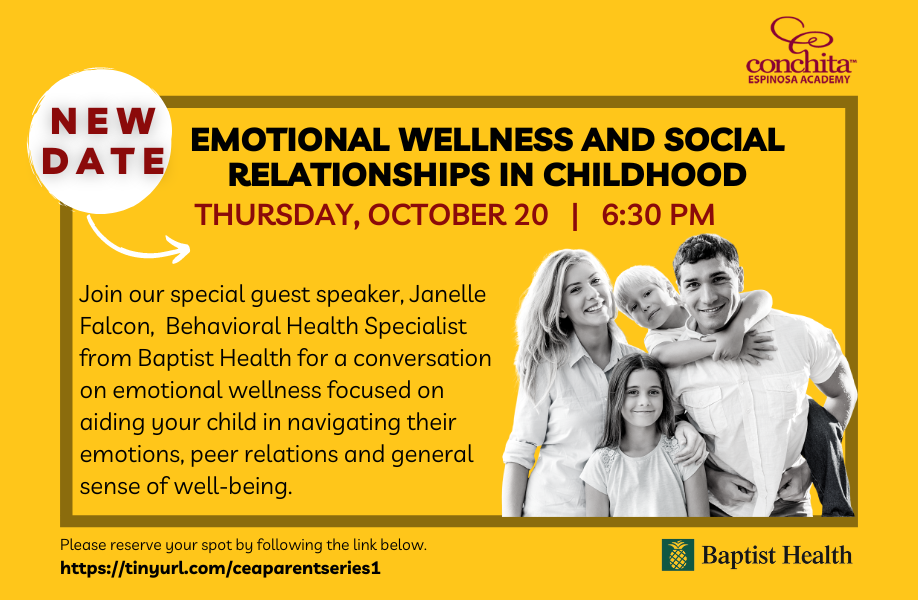 We are excited to invite you to our first Parent Seminar, where we will discuss Emotional Wellness and Social Relationships. The seminar will take place on Thursday, October 20th at 6:30 p.m. at CEA's Rosita Segovia Theatre.

Ms. Janelle Falcon is a Behavioral Health Specialist at Baptist Health South Florida. We are honored to have her join us for a conversation on parenting and children's emotional, social, and psychological health and well-being.
Ms. Falcon has a Master's Degree in Counseling and clinical experience in mental health working with children, adolescents, and adults struggling with a variety of concerns in an outpatient setting and higher levels of care. Her areas of focus have been in the treatment of mood disorders, anxiety disorders, OCD, grief, mental wellness and overall wellbeing. She is passionate about spreading awareness of these areas and educating the community with a focus on advocating for underserved populations.
Please remember this is for parents only so please make arrangements to leave your children at home.

There is limited availability so please register soon. This seminar is free of cost for our CEA families. Please click HERE or follow the link below to confirm you will be attending. www.tinyurl.com/ceaparentseries1
Snacks and refreshments will be provided before the seminar begins. Please remember, there are no snacks once inside the theatre!

If you have any questions, please contact Veronica Castillo at events@conchitaespinosa.com.