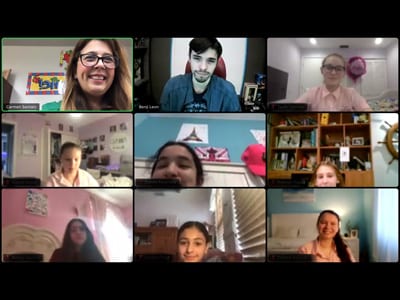 Benjamin Leon, CEA class of 2012, visited Mrs. Santalo and Mrs. Cuesta's 8th grade math class. Benji spoke to the class about his wonderful experiences at Conchita and how he discovered his love for musical theater here. He has since formed his own successful theater production company, @loxenproductions.
He had some wonderful words of advice for the students to create good time management habits and complete their homework. He spoke to them on the importance of deadlines and encouraged them to dream big!
Thank you so much, Benji for making the time to share your experiences with our students and encouraging them to continue to pursue their passions and follow their dreams!