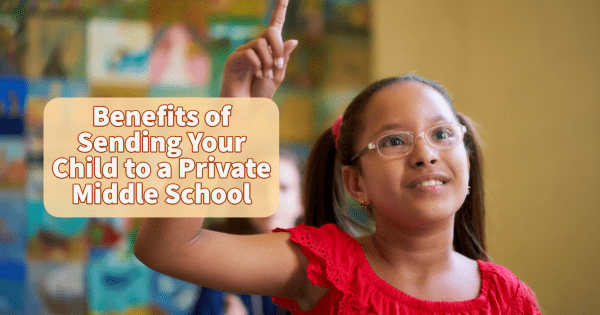 The middle school years are imperative for young learners. A middle schooler needs a learning experience that both challenges and supports them. This is why a private middle school is an excellent option for your soon-to-be middle schooler. Private middle schools offer an exceptional education you can't obtain in a typical public school.
Here are some of the benefits your child will enjoy if you send them to one of the private middle schools near me.
Private Middle Schools Instill a Love for Learning
Private middle schools near me will instill a love for learning as soon as your child begins their educational journey. A private school curriculum will involve hands-on learning, an emphasis on STEAM subjects, and opportunities to get outside and learn in the natural environment. Through engaging materials and learning opportunities, your young learner will enjoy going to school each day.
Your Child's Learning Needs Will Be Prioritized
Teachers at private middle schools near me will have the expertise to differentiate their teaching so that your child can succeed. In fact, typically 60-80% of private school teachers have an advanced college degree. Since private schools have small teacher-to-student ratios, your child will have more specialized attention. Coupled with excellent training, your young learner's teachers will ensure your child will be able to absorb information in a way that works for them.
Teachers Care About Their Students
Not only are private middle school teachers smart and highly trained to make sure your child succeeds, but the best private schools will hire teachers that genuinely care about their job and their students. Because of this, you can feel confident that your child is taken care of at school in more ways than one. While learning is a priority, your child's emotional needs will also be met throughout the school day so that their private school journey benefits them for the long term.
Preparation for High School Courses
Private middle schools near me will also properly prepare your young learner for high school. High school courses are more demanding and prioritize preparation for college. Private middle school curricula are designed to ensure your child will be successful for years to come by giving them the tools to become independent thinkers and learners.
There are many benefits to private school education, and private middle schools near me will help your young learner succeed in many ways. Consider sending your child to a private middle school in your area today. You'll be amazed at how much they will grow to love school, their teachers, and their entire learning experience.