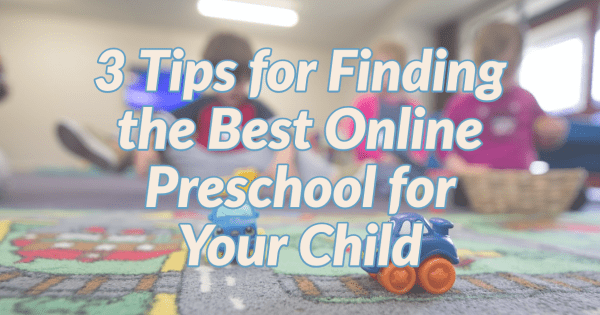 There are currently 33,619 private schools in the United States, serving 5.4 million PK-12 students. As remote learning is on the rise, it's important to reconsider what the future of private education holds for your child. You may have done some research on the best online preschool near you, but maybe you're still lost in the surplus of information online. Here are three key things to look for when choosing the best pre-k program for your little one.
Adaptability
As the nation faces the current pandemic together, we are all facing many unforeseen changes. When looking for the best online preschool for your child, note the staff's ability to adapt to these new circumstances. While school may currently be online, do the teachers maintain child interaction as they would in a classroom? What programs will keep your preschooler engaged? Do they offer important programs such as music, dance, and art? These are questions you should ask yourself during the process. Top preschools are currently adapting to these changes through interactive and creative learning programs.
Communication
Whether online or in person, communication with family members and students is extremely important. Make sure that the staff maintains communication with all parties throughout online learning. Note what strategies the school utilizes in order to communicate your child's school progress and needs. It's important that you are an active part of your child's learning journey. Online learning should make this process easier through video or internet access to teachers and students.
Engagement
When searching for the best online preschool engagement should be a top priority for your child. Make sure the staff has proper lesson plans in place to keep your child engaged. Your child's growth and learning progress are extremely important. Luckily, online learning now gives teachers the freedom to create a more unique and creative lesson plans for your child. Remote learning should cater to the specific needs of your individual child.
At Conchita Espinosa Academy, we are committed to your child's growth and education. Through online art classes, remote communication, and unique lesson plans, we make sure to keep your child engaged, growing, and committed to excellence. Speak to a representative today for more information.