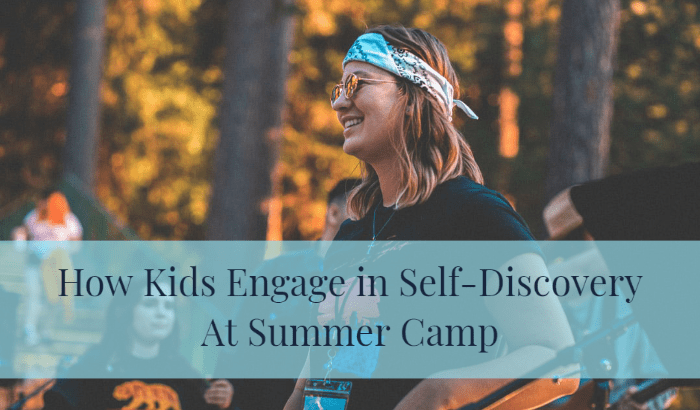 With summer fast-approaching, many working parents are left with questions about childcare. The good news is that parents can enroll their children in summer camps at local private schools, keeping kids occupied and setting them up for a bright future.
Summer camps afford children options they do not have during the rest of the school year, particularly when it comes to creating meaning and identity. Here are some ways kids engage in self-discovery at camp.
Camp Wipes Away Labels
Cliques and friend groups emerge at public and private elementary schools. While not all of them are inherently harmful, children get in the habit of interacting with the same people — in the same ways — day after day.
Parent Guide News clarifies the reason this can be a problem and the ways camp can help: "A child may become known as studious, quiet, etc., when, really, he can be boisterous in another setting. Children who go to day or sleepaway camps meet a whole other group of people in a different environment."
This new environment can instill new confidence and/or a new start for your child. Following a summer at camp, 70% of parents responded that their kids were noticeably more confident. Plus, 74% of campers agreed with the statement, "I did things I was afraid to do at first," according to an American Camp Association (ACA) Youth Outcomes Survey.
Campers Master New Skills
While schools focus on academics, summer camps focus on specialized skills and athletics. Based on your child's interest, he or she may want to enroll in summer arts camp, coding or technology-related camps, or soccer camp. Camps may be centered around just one or two areas. This will help your child regularly practice these particular skills and develop an area or a few areas of expertise.
Camps often promote a creative and group-oriented environment. In a setting absent of grades and standardized tests, students are free to discover their true selves and try out new skills without fears of mistakes and failures.
Summer Camp Promotes Life-Changing, Tightknit Friendships
Summer camps — from summer arts camps and robotics camps to sports camps — encourage new friendships. According to the ACA survey, 96% of campers made new friends at camp and 93% met other kids different or unlike them.
Not only does camp help children make new friends, but it also helps them foster lasting friendships. Being passionate about something has a way of bringing people together. If your child loves painting or soccer and attends camp with hosts of like-minded children, they are likely to form friendships that will last for months and years to come.
Camp Encourages Kids To Be Independent
Sports camps and summer arts camps task children with managing their own time and schedules. Instead of relying on you or your partner to get them in bed at night and get them up in the morning, children largely do this on their own — perhaps with some bells and other gentle reminders. Kids brush their teeth and wash up all on their own.
Children are also more likely to begin developing greater problem-solving skills. Just like they must take it upon themselves to remember to brush their teeth, kids at camp confront problems as they come instead of turning to a parent every time.
With 5.14 million young people enrolled in private schools across the U.S., it is obvious that parents understand the value of a good education. That education should continue during the summer, too! Left unchecked, The Washington Post warns that children may lose up to two to three months of reading and math skills. Actively participating in summer arts camp, math camp, or robotics camp activities can help prevent learning loss.
Enrich kids' lives and help them discover who they are and want to continue to be with summer camps.