---
Our Festival of the Arts has always been a celebration of the heart of our philosophy. From the first Festival in Havana to the most recent one in 2012, the stage has come alive with the talents of our young artists. Many of us have vivid memories of Conchita's rhythm band comprised of hundreds of children who had learned lessons of the joy of music, the value of hard work, and the satisfaction of cooperation. We remember the timbre of the castanets under Rosita Segovia's direction and Conchita's soldaditos, and watching the evolution of dancers from novice to professional. As audience members or musicians and dancers, we have been a part of this very important facet of Conchita's legacy.
In this our 80th celebration, each one of us should be there to honor who we are and what we do. Whether your child is on the stage or in the audience, he is part of the evening's celebration and part of Conchita's legacy. Plan to celebrate with us.

*There will be Saturday rehearsals at the school on Saturday, May 17 and May 31 for all participants. Please mark your calendars.
---
Summer at CEA continues Conchita's philosophy of providing flexible options for integrating your child's summer with creativity, adventure, and intellectual and artistic growth. Students have the option of participating in three- or six-week programs through a variety of experiences. See Programs and details.
---
Ms. Santalo's 6th and 7th grade classes submitted letters to the Library of Congress' Letters About Literature Contest. Amy Labrador has won First Place and Anna Gutfreund has won Third Place!! Read more
---
Valentina Rodriguez - Silver for Talisman
Sofia Duncan - Gold
Daniela Rodriguez - Gold
Valentina Rodriguez - Gold for Bluebird
Sabrina lazo - Gold (ballet)
Diana Alonso - High gold (ballet) and 5th place overall
Diana Alonso - High gold (contemporary)
Sabrina Lazo - High gold (contemporary) and 10th place overall
Ensembles: Winter - high gold and 5th place
Meuse - UBC Platinum and 1st place
---
Each year Mrs. Frades prepares her 5th grade math students to enter this challenge with an original recipe, as they incorporate their study of math and fractions into cooking. Gabriel Medina has been chosen as a finalist for Florida for his recipe, Fish Cartucho Al Gabusho. Congratulations to Gabriel for his healthy (and delicious) recipe!
---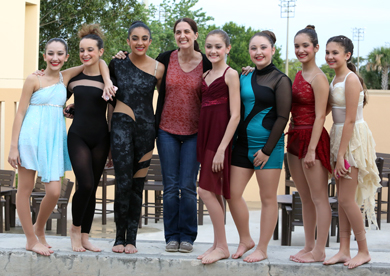 Onstage America Dance Competition
Congratulations to our Junior and Senior Dance Advisories! They participated at the Onstage America Dance Competition this weekend and came back with incredible results. See list of winners.
---
Chris Cabrera, CEA 6th grade math and earth science teacher, has been chosen to present at the Full STEAM Ahead professional development conference at Immaculata-LaSalle High School on June 12-13, 2014.
He will be presenting a workshop on how to build and program robots using LEGO Mindstorms robotics materials. We are so proud of Mr. Cabrera and our S.T.E.A.M. Advisory. They are learning and creating incredible things!
http://www.iteachacademy.org/#!register/c10ll
http://www.lego.com/en-us/mindstorms/?domainredir=mindstorms.lego.com
---
Here is another first grade masterpiece from Vivian Martinez. Vivian found the text from a play about Ancient Egypt. Her students are reading the text while showing their original artwork.
---
Mrs. Campos' Pre-Primary class has had lots of fun reading poetry. Poetry is helping them with their reading fluency, as the repeated words and rhymes help them establish a rhythm while reading. To finish the lesson, they acted out their poems as they read them out loud.
---
Como cada año, el Instituto de Cultura Hispánica va a entregar los galardones de la Orden Académica Don Quijote de la Mancha a aquellos estudiantes que muestran un destacado esfuerzo en el aprendizaje del idioma español. Los alumnos seleccionados de Conchita Espinosa Academy son Lilianne Iglesias (4.º grado), Eduardo Francia (5.º), Isabella Bruna (6.º), Isabella Gómez (7.º) y Alejandra Moros (8.º). La ceremonia de entrega tendrá lugar el próximo 27 de abril a las 12 del mediodía en el teatro Manuel Artime, 900 SW 1 St, de Miami. ¡En hora buena a los premiados!
The Hispanic Cultural Center of Miami will hold its annual awards ceremony for the Academic Order of Don Quijote de la Mancha, in which awards are given to students who have shown an outstanding effort in learning the Spanish language. Five students from Conchita Espinosa Academy have been selected to receive this award: Lilianne Iglesias (4th grade), Eduardo Francia (5th grade), Isabella Bruna (6th grade), Isabella Gómez (7th grade), and Alejandra Moros (8th grade). The ceremony will take place on April 27, 2014 at 12pm at the Manuel Artime Theater, 900 SW 1st St, Miami. Congratulations!
---