Conchita Espinosa Academy is a private, coeducational elementary school first established in Havana, Cuba in 1933. Conchita knew there was a need for a school that would provide an excellent academic program with a strong arts foundation.
After coming to the United States, Conchita re-opened her school in Miami, Florida in September 1963. CEA has grown into a solid American institution, gaining an outstanding reputation for giving its students an excellent academic education, sensitivity to the arts and human needs, a sense of worth, and strong human values.
Conchita Espinosa Academy is accredited internationally, nationally and regionally by Accreditation International (AI), National Council for Private School Accreditation (NCPSA), the Middle States Association (MSA),the Southern Association of Colleges and Schools (SACS), National Independent Private Schools Association (NIPSA) and the Association of Independent Schools of Florida (AISF). We are also members of the Independent Schools of South Florida (ISSF).
---
---
NEWS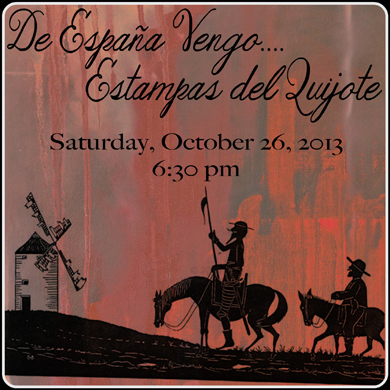 De España Vengo, Estampas del Quijote commemorates a month of Hispanic Heritage through a celebration of Spanish culture and its roots. In this evening of theatre, music, and dance, we dive into the figure of Don Quixote through a representation of scenes from the legendary novel.
De España Vengo es una presentación que festeja en el marco de la conmemoración del mes de la Hispanidad, la cultura y las raíces de España. En esta ocasión, nos adentraremos a la figura del Quijote representando escenas de la obra que escribiera Cervantes para acercar a la comunidad a este emblema universal y a ese Lugar de la Mancha de cuyo nombre no quiero acordarme…..
Por eso y mucho más, esta noche podrán disfrutar de teatro, música y danza española en una velada de caballerías y sueños por conseguir.
---
Ms. Lopez' Civics Advisory organized a Halloween Costume Drive for underprivileged children. Together they were able to collect 253 Halloween costumes! Today Food of Life Outreach Ministries came to CEA with Neighbors 4 Neighbors to collect the costumes and interview Ms. Lopez and some of our children! See Pictures

---
Saturday September 28, 2013 the CEA Volleyball teams participated in a tournament at Divine Savior. The 8th grade team won the tournament and the 7th grade won 3rd place! Go Cougars!! See Pictures
---
On September 21st the Cougars opened their 2013 Fall campaign at home and came away with a 3 to 2 victory over the Industriales after eight innings and three hours, a lead-off single by Justin Beznilla, two stolen bases, and a sacricifce fly by Ruben Diaz and the Cougars were on the board early. Read full article
---
---
---

CEA Cross Country Race
at Holy Rosary See Pictures