Featured Alumni: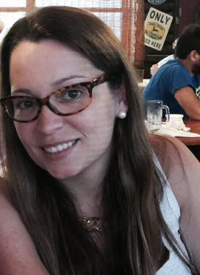 Class of 2000
Lauren Oliver Green
I cannot believe it has been fifteen years since my CEA graduation. After graduation, I attended Our Lady of Lourdes Academy. After high school, I attended the University of Miami and graduated with a Bachelor of Science degree in Microbiology. I continued my education by earning an MBA from Florida International University. I attribute everything I have been able to achieve to my family and CEA. CEA instilled in me my love for education from day one.
From Mrs. Miller to my eighth grade team (Mrs. Julio, Mrs. Rodriguez, Mr. Molina and Ms. Diaz) I know they made sure I was receiving an excellent education day in and day out. This education paved the way for my current job. I am currently the Distance Education Coordinator at SABER College and the Dean of Distance Education at American International University. Though most would consider me young to be a Dean at a university, I thank CEA for teaching me to always go after my dreams and to have confidence in myself. The language program at CEA also helped me tremendously. Being bilingual is a necessity in Miami, especially in my job where we have to rehabilitate students from Latin America. I have an advantage being able to understand, communicate and write in Spanish thanks to CEA (special thank you to Mrs. Gravier for being so patient with me).
To this day, I am still friends with my classmates from CEA. There is a special bond that is hard to break even after fifteen years. I enjoy using Facebook to communicate with peers, teachers and administrators from CEA and love keeping up with the CEA Facebook page and seeing all the incredible changes that have been made while still deeply focusing on the traditions that began in Cuba. I am forever grateful to the teachers, administration and the staff for their love and support. Thank you for everything and may the legacy continue forever.